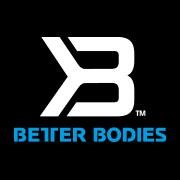 Assistant Product Developer
Come join our community driven brands and one of the most forward-thinking companies in the industry.  
Better Bodies and Gasp are looking for new talent to join our Product Development / Buying Team!
As a Product development Assistant, you will be responsible for assisting our Lead Developer. You will work in a team along with design, product development, production and purchase for both our Better Bodies and Gasp brands. Together with the rest of the team, you will be involved in developing the training gear, accessories as well as lifestyle/ street style products sold in +45 countries worldwide.
What can Better Bodies and Gasp offer you?
The Better Bodies and Gasp Head Office and creative studio overlooking the water in Hammarby Sjöstad Stockholm, Sweden. We offer an international and dynamic workplace where high pace and rapid changes are a natural part of our day. You will have a chance to work in an exciting and positive environment where you can develop and grow as a Product developer and a free flowing Nocco bar in our living room.
Better Bodies and Gasp is Looking for a Product Development Assistant Who:
• Has a minimum of a BA qualification in textile and or buying or a minimum of 1 year of work experience as a buying or product development Assistant
• Is committed to quality and the creation of brand-relevant, commercial products that reflect the conceptual direction and business strategy of the brands
• Has good textile knowledge and a consistent drive to make better products and solutions
• Driven team player
• Likes a fast-paced work environment
• Has a positive and outgoing personality
• Is fluent in English and Swedish, other languages and a ++
Does this sound like your next challenge?
We look forward to receiving your CV, cover letter today. Send all inquiries to: donna.bruns@swedishfitness.se
Deadline for all inquiries is 2018-12-18
Brands: Better Bodies, Gasp
Job title: Assistant Product Development
Location: Stockholm, Sweden
Employment Type: Full-time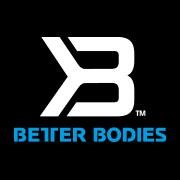 Datum
Upprättat: 19. november 2018
Ansök senast: 18. december 2018

Arbetsgivare
Better Bodies/Fashionnet
Stockholms län, Sverige