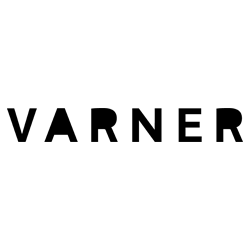 Country Manager Bangladesh
We are now searching for a Country Manager to be responsible for our office in Dhaka, Bangladesh.
The Varner Bangladesh office covers Bangladesh as a total market. The office supports the Design and Buying departments in Oslo to deliver on Varner's strategic goals of profitability, quality, time to market and sustainability.
As the Country Manager, you are responsible for leading the office according to the Varner values, and in cooperation with the Service Office develop and maintain our business in Bangladesh.
The Country Manager plays a key role in ensuring that we continue to be successful in our sourcing and production in Bangladesh. Through both developing existing suppliers and sourcing new ones, you will maintain the optimal supplier portfolio. You will work with a team of skilled merchandisers, QA Specialists and CSR to ensure our production meets our quality and safety standards, and is aligned with our sustainability strategy. You will keep the service office updated on innovation and manufacturing opportunities, and work to constantly optimize Varner's production in Bangladesh.

Some of the key tasks required as Country Manager will be:
* Developing and implementing the Varner values and goals
* Maintaining, managing and organizing staff; recruiting and educating co-workers
* Budget planning and follow-up
* Responsible for all administrative tasks related to Varner's services in the region
* Ensuring the global Varner Sustainability Strategy is implemented in the region in close cooperation with the Sustainability Manager in the Service Office
* Cooperation with our other production offices on global projects to ensure optimal production
* Responsible for maintaining a stable and innovative supplier portfolio for Varner, compliant with the Varner Code of Conduct
* Supporting the local CSR and QA Specialists in their roles and responsibilities
* Facilitating the communication and the relationship between the Service Office in Norway and the suppliers
* Participating in and supervising of the product development to ensure the final products are in line with the requirements from the buying departments
* Cooperation with our logistics department and partners to make transportation as smooth as possible
* Ensuring that all goods are delivered in accordance with purchase agreement and mode of transport
* Keep the Service Office updated in terms of potential risks, industry outlook, and other regional factors of importance to the business
* Represent Varner's interests in multi-stakeholder groups, with government officials, NGOs and industry organizations

As the responsible manager for our team and office in Dhaka, we are looking for a person who:
* Has previous experience from a similar role
* Has strong leadership capabilities
* Is a good example of our Varner values and culture
* Business minded, Passion, Make it Easy, Friendship, Happiness, Responsible
* Is energetic, structured and business minded
* Is fluent in English both written and spoken
* Has experience with purchasing and/or a background in textiles
* Fluency in a Scandinavian language is an advantage
* Expected contractual period: 2-3 years

If you have any questions regarding the position, contact Global Production Manager – chessa.nilsen@varner.com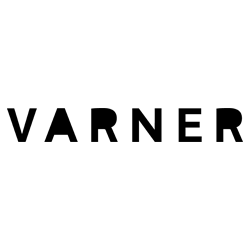 Datum
Upprättat: 9. maj 2019
Ansök senast: 9. juni 2019

Arbetsgivare
Varner /Fashionnet
Utomlands, Sverige