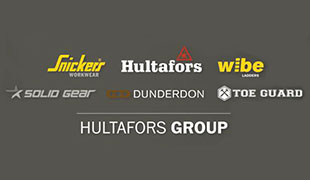 Design Assistant Snickers Workwear – Hultafors Group  
Hultafors Group are looking for an experienced and passionate Design Assistant to join the Design and product development team for our brand Snickers Workwear.
We believe you have a high technical / functional knowhow and a strong feeling and intuition for trends. You probably have experience from functional sport/ military or workwear design in some way.
Hultafors Group provides a portfolio of leading brands that keep driven professional users at the forefront in terms of functionality, safety and overall productivity. Excelling in brand-driven product categories within the industry, we offer customers and users a best-in-class experience.
Read more here: http://www.hultaforsgroup.se/om-oss/and Snickers Workwear.
Main tasks
Your role as a design assistant is to work close together with the designer, and with the rest of the team, in developing products in line with the visual goal. You will join a great team where you are an important player to make a difference.

The role as design assistant includes the following:
* Assist the product designer in developing the best product
* Keeping a customer focus and identifying the customer's need
* Constantly on the lookout how to improve functionality
* Develop trims, prints and paper cards
Who are you?
Maybe you work as a design assistant today and are ready for a new challenge? We think you have a passion for technichal functionality and design, are interested in workwear and like keeping up to date with current trends.
We see that you are creative and have a strong product focus. You are a team player but also comfortable to work independently, self-aware and flexible. You see the overall picture as well as the little details and keep our customer's perspective in mind at all times.
Snickers Workwear is a dynamic workplace where high pace and rapid changes are a natural part of our day. Good communication skills, a flexible attitude and capacity to adapt to changes are essential.
* Have good computer skills in Illustrator, Photoshop and Powerpoint
* Has a minimum of a BA qualification in Garment Design and/or work experience as a Design Assistant
* Is creative and visionary with a passion for functionality
* Has good skills in collection- and colour coordination as well as in visual communication
* Has knowledge of pattern making, sewing and textile materials
* Is fluent in English
What we can offer you
You will have a chance to work in an exciting and positive environment where you can develop and grow as a designer. As a Design Assistant you will be involved in making an impact on the collections from the start. You will be part of an international and creative team that is making changes in the forefront!
This is a full-time position, with start as soon as possible.
The position is based in Stockholm, at our office in Mörby. The Design Assistant will report to the Assortment/Commercial Manager.
This recruitment is made in cooperation with Modeverket, for further details contact recruiter Helena Wahlgren (helena@modeverket.se).
Selection and interviews will be ongoing. Please send your application as soon as possible and at the latest by the 21 of January 2019.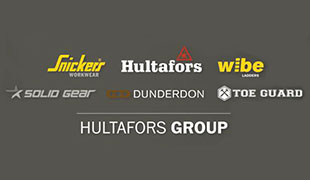 Datum
Upprättat: 21. december 2018
Ansök senast: 21. januari 2019

Arbetsgivare
Hultafors Group /Fashionnet
Stockholms län, Sverige