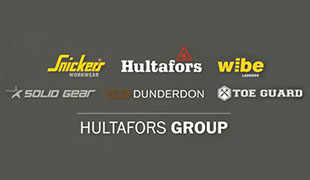 Purchase Administrator for Snickers Workwear
Do you have a genuine interest in Supply Chain Management and want to learn more about purchasing, logistics and production? We are right now looking for a driven and inspired Purchase Administrator to join our Planning & Purchasing team based in Stockholm.
Snickers Workwear is one of the leading brands in the European workwear industry and is represented in more than 20 markets. Founded in 1975, the brand has been driving the development of premium workwear for more than 40 years based on a combination of in-house know-how and the needs of real craftsmen. Although majority of production is outsourced Snickers Workwear has maintained its manufacturing expertise through its own production plant based in Latvia. In 2018, brand sales reached 1 billion SEK and is continuing its expansion as part of the wider brand portfolio possessed by Hultafors Group AB. The group is owned by Investment AB Latour.
Your primary role will be to support the Snickers Workwear Planning & Purchasing team with order planning, order administration and stock monitoring to ensure we continue to deliver excellent service to our customers. The role holds many contact areas working closely to production and sourcing as well as product development, marketing and logistics. Analysis and improvement will be an integrated part of your work thus we are looking for an individual that is able to work efficiently in various systems and is proficient in excel. You will report to the Planning & Purchasing Manager of Snickers Workwear.
Who you are:
* Highly organised with attention to details
* A doer with ability to manage a variety of tasks
* Team player with strong drive to grow and improve
* Good communicator
* Analytical with a value driven mindset
* Able to independently perform tasks given to you, and not afraid to ask questions
Main responsibilities:
* Order placement incl. purchase planning, order monitoring and delivery control
* Stock monitoring with focus on service excellence and stock efficiency
* Lead time control incl. capacity booking and follow up of ingoing components
* Invoicing and cost control
* Analysis of sales trends, size trends and season curves
* Improvement project as applied
Our requirements:
* Fluent in English, both verbal and written
* Openminded with a positive attitude to change
* Excellent skills in Excel
* Relevant education and/or working experience
If you want to be part of our expansive journey please send your application in English, including your CV and cover letter to job@hultaforsgroup.com. This is a temporary position for a twelve-month period, starting 20th of August. There are good possibilities for the role to turn into a full-time position. Applications will be handled continuously. For further questions regarding the position, please contact Johanna Bergvall-Forsberg at jbf@hultaforsgroup.com.

Se annons Linkedin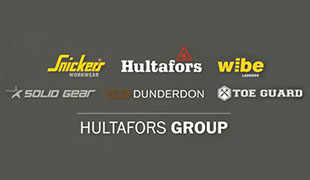 Datum
Upprättat: 26. juni 2019
Ansök senast: 26. juli 2019

Arbetsgivare
Hultafors Group /Fashionnet
Stockholms län, Sverige