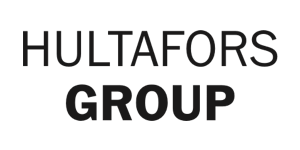 Corporate Social Responsibility Coordinator – Footwear brands
Hultafors Group is on a growth journey, and we are strengthening our footwear team with a CSR coordinator. Have you found your passion for the human and environmental aspect of products? Do you thrive on building and developing routines and structures in combination with analyzing and documenting? Then this is a great opportunity for you!
This is a new role where you have the opportunity to put your touch on how our footwear brands work with CSR. You will be part of the Hultafors Group footwear brand team.
This is a varied role that suits you who appreciate both long-term strategy in combination with operational tasks. Your days will be a mixture of strategy, process management and improvements as well as operational hands-on responsibilities within the CSR area.


About the role and our vision for CSR
Our goal is to be compliant with external stakeholder demands, while also be able to take key strategic CSR decision based on the knowledge we gain from our CSR work. This is an engaging and versatile role where you take responsibility for preparing work methods and then implementing them. The role will likely change over time, just as the CSR area is. We search for you who wants a challenge, not hesitant try methods, since the path may not always be laid out. You will work with reporting systems that are widely recognized. You will work closely with the rest of the team members of Hultafors Groups sustainability forum, also on projects that benefits all brands in the group.
The position reports to the Head of product management for footwear within Solid Gear and Snickers Workwear unit, and the roles are based in Stockholm (Danderyd).
Qualifications and Requirements:
Proven working experience in a relevant field, for example as CSR Coordinator, CSR Specialist, Purchasing Specialist, Product Developer, experience from sourcing of material or in similar positions within the textile industry
Prior experience of CSR reporting/social compliance
Adequate knowledge and/or ability to learn about current environmental and social laws
Relevant education including adequate knowledge of current environmental laws as well as coming legislation on the international playing field
Ability to work effectively in a changing and dynamic environment
Great communications skills
Strong quantitative and analytical skills
Fluent English is a must, as well as Swedish or Norwegian
To be successful in this role, you need to be able to gain extensive knowledge about EU CSR legislation in short time window as well pay attention to macro trends in the area
Johan Edeland – Head of product management describes the team:
"Currently our Footwear team is consisting of nine people. Six people are based in Danderyd, one in Denmark, one in Romania and one in Vietnam. The team is responsible for Design & Development, quality assurance, material testing, purchase and planning. We have a strong team spirit. I would describe it as Together, we have created a positive and inclusive work environment. We help each other and have fun together. On a daily basis you will also collaborate with colleagues with similar roles, working for other brands within Hultafors Group.
Do you want to work for a successful company and contribute to our further development and growth? If you're curious to hear more about our company and this role, I'd be happy to tell you more!"

What do we offer
Hultafors Group is a great company with a very positive working environment. We all work together as a team to realize our ambitious goals. We care about the well-being of our employees and offer good development opportunities. You are able to work flexible hours with the possibility to work partly from home. We have collective agreement and offer pension.

Application and Contact
If you find the role challenging and interesting, please apply by sending your CV. Interviews will be held continuously. If you have any questions contact Johan Edeland, mobile 070 096 03 06.

About Hultafors Group
Owned by the Swedish investment company AB Latour, the highly acquisitive Hultafors Group provides a rapidly growing portfolio of leading brands that keep driven professional users at the forefront in terms of functionality, safety and overall productivity. Together, the internationally recognized brands form a unique product family for professional users who must be able to rely on their gear. Today our product portfolio consists of a broad range of products within Personal Protection Equipment and Hardware, providing products which create a better day for professional users for more than 130 years. In 2021, the portfolio expanded with the acquisition of Fristads,- Kansas, Scangrip and Telesteps. Hultafors Group has an ambitious growth strategy and has currently 16 different brands, app. 1.800 employees and a turnover of MEUR 550 in 2021. Sustainability is one of our focus areas. We are not satisfied just being a part of the future – we aim to be at the forefront in our business in terms of sustainability. Read more about Hultafors Group: www.hultaforsgroup.com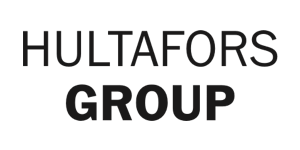 Datum
Upprättat: 31. oktober 2022
Ansök senast: Löpande urval
Förväntad start: Så snart som möjligt

Arbetsgivare
Hultafors Group
Stockholms stad, Sverige