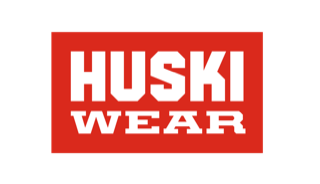 Huski Wear is looking for a CEO
Huski Wear is a new exciting brand that develops and sells functional sportswear, primarily D2C but also through deals with clubs and corporate customers. In just two years, the company has managed to establish an unbeatable exposure and presence on the Nordic alpine scene. Through the sponsorship of the Swedish national alpine ski team and an ambitious program for alpine ski clubs, Huski Wear is today a given element on the Nordic ski slopes. However, the company has a greater ambition than that - the ski category is just the beginning - we intend to bring Huski Wear into additional categories in order to build the world's best functional sportswear brand - and we are now looking for a new star that will lead the company's development and growth.
About the recruitment
We are aiming high and after building the foundation, we are now set to endeavor on our growth journey. The goal is to reach sales of more than SEK 300 million within three to five years with good profitability and the new CEO will be a key person in accomplishing that.
You will lead the team to success and represent the company towards all potential stakeholders. You are responsible for the development and implementation of the company's strategy. You work hands on conducting sales work in relation to clubs, corporate customers and resellers. For B2C sales that take place exclusively via the company's online store, you have a team of resources to help you. You report to the board.
We offer a dynamic workplace where staff is our most important resource. A workplace where everyone has the opportunity to influence the direction and be part of development of the company. We create our success together and we have fun at work. Work-life balance is important to us - even though we often find it difficult to make the distinction between work and personal interests. We offer great freedom under responsibility.
Role description
We are looking for a person with great drive and the ability to build and maintain long-term relationships. You are results-oriented with a full focus on customer, growth and profitability. Huski Wear is aiming high and has great ambitions for the future - and we expect you to have the same. The role of CEO means representing the company in the market and is thus a very important part in creating a fantastic customer experience - regardless of channel. The tasks include meeting and handling our existing customers as well as establishing new relationships to create new business and business opportunities.
The tasks include:
Development and implementation of company strategy, goal management, reporting and follow-up.
Lead and inspire the organization in the daily work.
The entire sales process
Develop existing customer relationships and drive additional sales
Work with events
Ensure long-term good business relationships
Create presentations and attractive customer offers
Create a sales plan and implement it together with the company's resources
The role requires good a holistic perspective and a great entrepreneurial drive. Very little will be served but the possibilities will be endless for the right person.
Qualifications
Who are you at work?
You love customer meetings and are able to do establish strong business.
You deliver results and take responsibility.
You are inspiring as a leader and has a significant talent to make your team to follow you in the daily operations.
You are a natural networker and easily find new solutions. You get inspiration and personal development from building relationships with people, both through customers, partners, suppliers and sometimes even competitors.
You have a naturally high level of activity.
You take responsibility for achieving company goals and you have a systematic process for how you handle your work.
You are a flexible person who thrives in a changing work environment with varying tasks and focus areas.
You are an unpretentious doer and used to carrying out tasks yourself.
You are proactive and are one step ahead. You manage and take responsibility for all parts of processes in which you are involved.
You like the idea of being part of a cool growth journey where you get the chance to show what you are made of.
You like the idea of working in a startup where you yourself are an important key to success.
A high risk and high reward deal will suit you.
Requirement
Experience of sales, budget work and controlling are all a requirement. Experience of sales from the sporting goods industry as well as experience of digital sales and marketing is highly meritorious.
Documented good sales results
Understanding about e-com and performance marketing
Good experience and knowledge of working in Excel
Very good knowledge of English
Driver's license is a requirement
Brand marketing experience is desirable
Extent and geographical location
Permanent employment, 100%. Location: Gothenburg
Compensation
Fixed monthly salary
Short- and long-term incentive program that aims to give the right candidate the opportunity for substantial exposure to the value development in the company.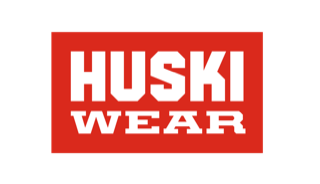 Ansök
In this process we cooperate with the competence company OMNISTAFF. To apply for the position, please visit www.omnistaff.se and the headline Available positions and apply with CV and personal letter or click on the "ANSÖK"-button. For questions about the position, please send an e-mail to Mattias Olsson at mattias@omnisstaff.se or call on telephone number +46 707 922 955
Since we will evaluate applications on a current basis, do not hesitate to apply immediately if you are interested in the position.
Last day for application is: 2022-05-22
Ansök på hemsidan
Datum
Upprättat: 11. maj 2022
Ansök senast: Löpande urval
Förväntad start: Så snart som möjligt

Arbetsgivare
Huski Wear
Göteborgs stad, Sverige